Vinyl Siding – Pittsburgh, PA
What Can Your Vinyl Siding Do For You?
Here at Window World of Pittsburgh, we're passionate about giving our customers "simply the best, for less." Vinyl siding offers a myriad of benefits from enhancing your curb appeal to wrapping your home in a blanket of protection from the elements. We understand how frigid the winters can be in Pennsylvania, which is why it's imperative that you and your family are comfortable inside.
Browse our vinyl siding styles
Wanting to get the most out of your Pittsburgh residence? Utilize Prodigy® Insulated Siding, an innovative way to protect your home. Through this technology, your home can reap the benefits of energy efficiency, enhanced curb appeal and protection.
---
Reduce Energy Costs Year-Round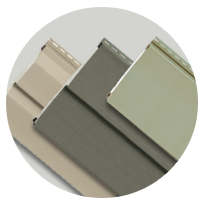 If you want to reduce energy costs, protect your home in a blanket of insulation, and upgrade your Pennsylvania home's exterior with an amazingly beautiful exterior cladding, then we'd like to introduce you to the Prodigy® Insulated Siding. Each Prodigy® profile (Single 7, D6 Clapboard, D5 Dutch lap) offers unique benefits to lower your energy costs. And, during your free in-home demonstration, one of our certified home improvement specialists will help you decide which vinyl siding type is best suited for your lifestyle.
Learn More About Prodigy® Vinyl Siding »
---
Insulate and Protect Your Home
Engineered to protect your home in a number of ways, Window World 4000 Energy Plus Vinyl Siding lets your walls breathe freely, while keeping damaging moisture out. The premium, thick contoured insulating underlayment will provide your family with a maximum amount of energy efficiency and save you money on your monthly energy bills.
Learn More About 4000 Energy Plus Vinyl Siding »
---
Advanced Locking System 
Due to the superior locking system in the 4000 Reinforced Vinyl Siding, this product can withstand rain, wind and other harsh conditions associated with a category 5 hurricane. This kind of strength has to be seen to be believed!
Learn More About 4000 Vinyl Siding »
---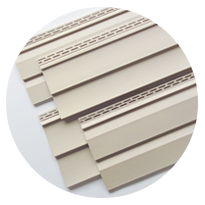 Easy Care Appearance
If you're looking for siding with a beautiful appearance but minimal upkeep, look no further than the Window World 2000 Vinyl Siding. Constructed for maximum durability, you'll be enjoying it for years to come.
Learn More About 2000 Vinyl Siding »
---
Contact Window World of Pittsburgh Today!
We stand behind every replacement product we offer, especially our Prodigy® Siding. If you're looking for a strong, and attractive, product for your Pittsburgh home, contact Window World today. Don't forget to schedule your free in-home estimate, where we'll send one of our siding professionals to your residence to discuss with you the best options with your style and budget.
w

Looking to lower your energy bills?

We also offer energy efficient products, which keeps cold air out during the winter months and keeps air conditioning in during the summer months. Less air leakage and more insulation means more energy efficiency for your home, which translates to big savings over time.